Mortgage Loans
Whitney Parks
Mortgage Loan Officer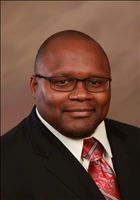 With more than 14 years of mortgage lending experience, I am committed to providing professional, first-class service to my customers. From application to closing, I am available to provide loan solutions for any situation and will be there to answer any questions. You will never know if it is possible to own the home of your dreams, until you work with a lender who wants to help you live that dream.
Your journey home starts with a convenient, quick, no-hassle mortgage loan from Southside. Applying is easy—you can do it online in just 20 minutes.
When you have completed the application, click submit, and we will review your information.
A Southside Bank loan officer will follow up with you shortly.
We are a Texas bank, and all our mortgage loan officers live and work near you. We want to help you get the home of your dreams! Apply online or give us a call at 877.639.3511.